The 10th International Management Control Research Conference
will take place at and in cooperation with the
University of Antwerp, Belgium
7th – 9th September 2016
Doctoral colloquium: 6th – 7th September 2016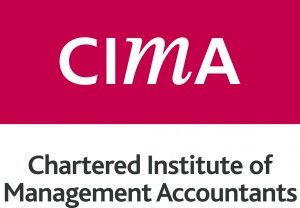 We gratefully acknowledge the support of CIMA's General Charitable Trust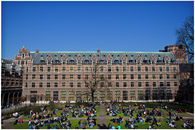 Centrally located in the Flanders city of Antwerp at Prinsstraat 13, the campus has a mix of amazing old buildings and modern structures.
It is known for its world class research and in 2014 it had a total of
3,650 scientific publications (an average of 10 a day!).
We are kindly hosted by Professor Ann Jorissen,
Vice-Chair of the Department of Accounting & Finance.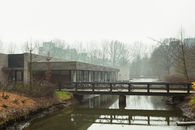 Our plenary speakers
Professor Kari Lukka
Turku School of Economics, University of Turku, Finland
Professor Alexandra Van den Abbeele
KU Leuven, Belgium
Professor Eddy Cardinaels
KU Leuven, Belgium and Tilburg University, Netherlands
Download our flyer and call for papers.
Scientific committee: Professors Elaine Harris, Ann Jorissen and David Otley   
Papers are invited on any aspect of management control or performance management in public, private or third sector organizations. Examples of suitable subject matter include:
Conceptual frameworks for management control
Managerial and organisational performance
Risk assessment as part of management accounting and/or control
Regulatory issues and management accounting and/or control
Changes in organisational control and management accounting
Extended abstracts should be submitted by 1 June 2016 (extended date) to the conference organisers via the MCA website: www.managementcontrolassociation.ac.uk, following the links to Conference 2016 and Main Conference Submission (NOTE: paper submission opens on 1 February 2016).
Authors with successful submissions will be notified before 3 June 2016, and will be required to submit full papers by 31st July 2016.
Your abstract file name should follow the format: mcaabstractleadauthorssurname.doc (or docx or pdf)
Extended abstracts should be not more than 800 words, single line spaced. The title of the paper should be at the top of the page, with keywords, the author(s) name, affiliation, and contact details at the end. The abstract should address the following questions:
1. What debate are you entering? – identify the background to the paper, previous research (with key references) and the issue(s) you are investigating.
2. What is your argument? – identify clearly what you are contributing to the debate.
3. What evidence supports your argument? – summarise the results of empirical research or source of evidence to substantiate the claims you are making, and summarise how this data has been collected and analysed.
4. What are your conclusions? – identify implications for theory and/or practice.
Doctoral Colloquium
The Doctoral Colloquium will be held at University of Antwerp from lunchtime on Tuesday 6th September 2016 to lunchtime on Wednesday 7th September 2016.
This event is supported by ICAEW's charitable trusts.
Doctoral students attending the Colloquium are expected to attend the conference as
well from 7th-9th September 2016.
Attendance at both is free, thanks to our sponsors but you will have to cover the costs of accommodation for the conference and your travel to/from Antwerp.
There are only 16 Places available for the Doctoral Colloquium and these are available to anyone who is registered as a PhD student at September 2016 in any year of study.
Abstracts (500 words) and letters of support can be submitted via the Doctoral Colloquium Submissions page. The extended deadline for submissions is 27 April 2016.
Our Faculty for the Colloquium are: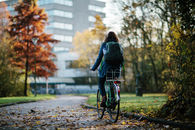 Eddy Cardinaels (KU Leuven, Belgium and Tilburg University, Netherlands), Anne-Marie Kruis (Nyenrode Business University, Netherlands), Kari Lukka (Turku School of Economics, Finland) and Alexandra Van den Abbeele (KU Leuven, Belgium)
The organisers are Elaine Harris (University of Roehampton), Anne-Marie Kruis (Nyenrode Business University),  Yesh Nama (King's College University of London) and Ann Jorissen (University of Antwerp).
Conference Dinner
The conference dinner will be held at the Art Nouveau Zaal Horta in the centre of Antwerp on Thursday 8th September 2016.
Accommodation
We have reserved rooms at preferential rates in the centre of Antwerp.  These must be booked by 31st July 2016: please book directly with the hotel, quoting the name of the conference and University of Antwerp.
25 rooms in Elzenveld– there are different types of rooms there single rooms and also studios – prices between 80 EUR and then up if you want a more luxury.
60 rooms in Theaterhotel – this is a three star hotel, but a very good one, prices are around 100 EUR
20 rooms in Antwerpstudenthostel – prices 50 EUR
All these hotels are in the center of the city and in walking distance of the university and social events.
Registration
Please complete the online registration form here: Conference Registration
On completion you will be sent a confirmation email containing an invoice.  Please pay by bank transfer using the details given in the invoice.  If you wish to discuss an alternative payment method, please contact Paul Massey (Honorary Treasurer) on pmassey1@sheffield.ac.uk.  A receipt will be sent separately following receipt of the payment in our account.
Note: Please do NOT send correspondence or cheques to our registered office or to Greenwich University.  Contact Paul Massey in the first instance for directions.  Also, please do NOT pay using the donate button on the 'How to join Page'
The conference fee is £340/410euros.  This includes registration, all refreshments, conference materials, the conference dinner and free membership of the Management Control Association for one year.  It does not include travel or accommodation.  Please see above for hotel recommendations.
NOTE: PhD students attending the doctoral colloquium will be automatically registered for the conference and do not need to register here.  PhD students not attending the doctoral colloquium do need to register and pay for the main conference. Please contact mca@greenwich.ac.uk for further information.